Be Kind Fall Box 2022 – By Ellen
Ellen DeGeneres  as most of us know her from her TV show begin offering subscription boxes a few seasons ago.  Ellen, personally chooses cruelty-free, sustainable sourced and ethically produced goods that she just loves.
Those who have had the pleasure of watching her show will be aware that she believes that we should leave the world a better place than we found it. She introduces you to brands that do good and give back to their communities every season.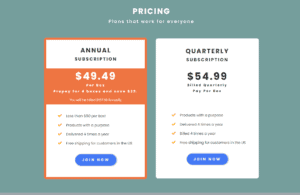 Subscription boxes are delivered to your front door. Each box you received contains brands that are helping to change the world. When you use her products, you will feel good and wonder what difference you have made in the world.