Martha Stewart CBD Wellness Gummies – 10mg 15 Flavor Sampler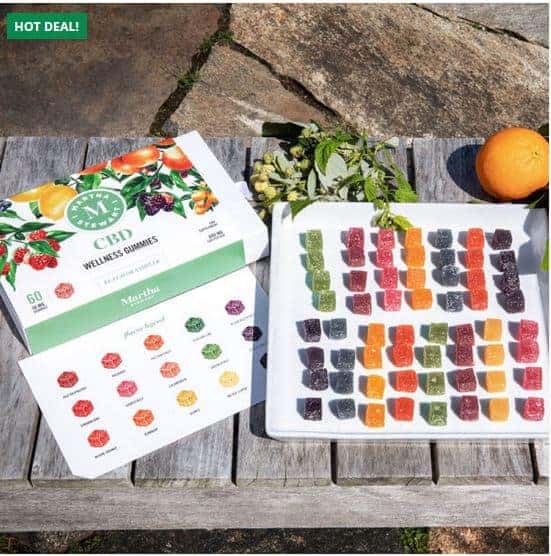 Martha Stewart CBD Wellness Gummies – 10mg 15 Flavor Sampler 60 Count
The purest, most potent CBD combined with delicious gourmet flavors crafted by Martha herself. Enjoy sixty tangy, soft confections in 15 unique flavors in this beautiful sampler. Martha Stewart CBD Wellness Gummies – 10mg 15 Flavor Sampler 60 Count adds a mix of Martha's hand-selected ingredients into any wellness routine. And what a treat it is! Every gummy contains the exact same dose for consistent use for days. That is, if you can savor them!
Ideal to give as a gift (or a gift to yourself), the sampler contains not only great flavors but also the exquisite texture and the purest, safest CBD isolate, formulated by Canopy Growth. You won't want to miss out — this sampler features NEW flavors unavailable anywhere else! This includes passion fruit, quince, rhubarb, and more.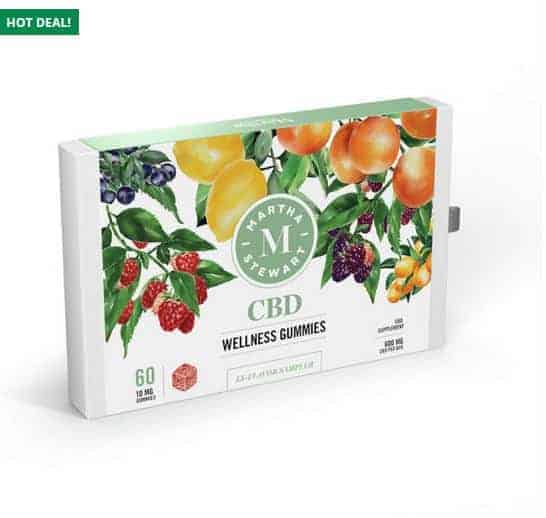 Martha's Featured Flavors
This 15-Flavor Sampler features the following delectable flavors: red raspberry, huckleberry, rhubarb, passion fruit, Persian lime, strawberry, pink grapefruit, calamondin, green apple, black currant, blood orange, kumquat, quince, Meyer lemon, huckleberry, and black raspberry.
Benefits
Packaged in an elegant and reusable linen-textured drawer box, the Martha Stewart CBD Wellness Gummies 15-Flavor Sampler is inspired by the ingredients Martha loves to use in her baking. After all, she is the queen of good living, so we know you'll love them.
10 mg of CBD isolate per gummy (600 mg per 60-gummy box)
A delicious way to help make wellness an easier choice, every day
Pure, safe CBD isolate is made in the USA with 100% natural hemp
Serving Size
Martha and her team suggest taking 2–3 gummies daily. Store in a cool, dry, and dark place after opening.
Ingredients:
Hemp Extract Isolate, Tapioca Syrup, Cane Sugar, Pectin, Water, Natural Flavors. Less than 2% of: Sodium Citrate Dihydrate, Citric Acid, Malic Acid, Fruit and Vegetable Juice (Color), Turmeric (Color), Spirulina (Color), Sunflower Lecithin.