Gabriel & Co.
Gabriel & Co. has been featured in magazines such as: Vogue, Harper's Bazaar, Elle, In-Style, and The Knot. We've also been ranked the number one best performing brand by retailers, 3 years in a row by Instore Magazine.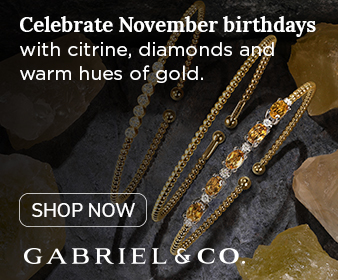 Gabriel & Co. has perfected the art of fine jewelry making over the past 30 years and now leads the industry with the biggest warranty & service program.
Warranty & Repairs
Every style purchased online on our website or our retailer partner website is now automatically enrolled into our warranty program, upon shipment. You will receive an email confirmation of this enrollment along with all of its benefits. In case of an in-store purchase, please Register your Gabriel item , for enrollment into our warranty program within 30 days of your in-store purchase at a retail partner. Just upload your original receipt and fill out the form. The submission serves as confirmation that you have read the warranty terms and conditions underwritten by NYC Empire Insurance Inc. The warranty program features (1) Free Lifetime Warranty for Manufacturing Defects, We take such pride in the quality of our jewelry that we will make any necessary repairs or replacements with no additional costs (2) One Year Warranty for Normal Wear & Tear. we cover damages resulting from normal wear & tear within one year of purchase. All customers are eligible for complimentary inspection and cleaning every six months at our retail partner stores.