GreenUP Box Reduce Waste Single Quarterly Annual Plan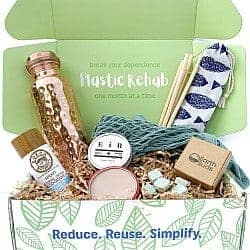 A Box on a Mission
PLASTIC REHAB
Artfully crafted sustainable goods to empower and inspire you to say #byeplastic. Delivered 6x per year.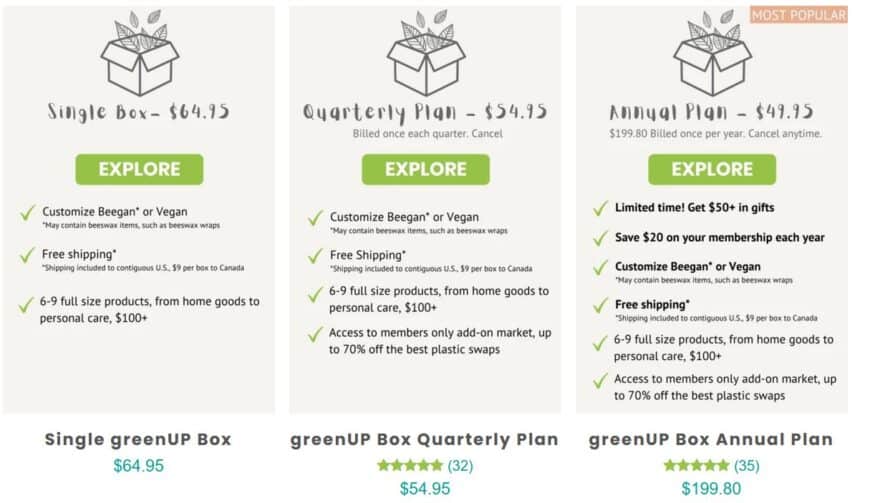 The current box is The Kitchen Box. Want your first box right away? Subscribe and add on an individual box to get you started!
Shipping date note: The Kitchen Box is scheduled to ship in early February. Due to pandemic delays, this box is expected to ship late February.
Our mission is to make it as easy as possible for you to reduce the plastic in your life with beautiful, sustainable products and innovative solutions.
Curated with 4-6 artfully crafted, eco-friendly, reusable products to empower you say #byeplastic. Boxes are designed around major life themes, such as grocery shopping, the kitchen, cleaning the home, and more.

Discover the best plastic swaps and create your beautiful plastic-free life.
The greenUP Philosophy
It's time to act and the work we do now to reduce plastic waste will have an exponential impact on our planet. It can be overwhelming though! What plastic items can I replace? Which swaps have the most impact? Are these swaps sustainable? How do I keep up with all the innovative solutions?
It's easy to get stuck in analysis paralysis. One day after researching reusable produce bags for hours and hours to find the most sustainable options and then getting overwhelmed looking at the sheer amount of plastic in her home, our founder thought that there had to be a better way! And that's when greenUP was created.
Our mission is to make it as easy as possible for you to reduce the plastic in your life with beautiful, sustainable swaps and innovative solutions. We research the best plastic swaps, work with the most sustainable brands, and curate boxes around life themes.
You receive a box right to your door and you can immediately implement impactful changes. Because boxes are designed around a theme, it's easier to build lasting plastic-free habits in that area of your life. Then your next box arrives and you get to redesign another area of your life without plastic.
How greenUP Box Works
You'll receive a box every other month specifically curated around a theme to help you reduce plastic in one major area of your life at a time. Boxes are curated around one are of your life, such as grocery shopping, your kitchen, cleaning your home, and more, to make it easier to implement and stick to new plastic-free habits
The Timeline
Boxes ship every other month.Subscriptions ship in early August, October, December, February, April, and June.
Once you've subscribed, you'll be charged every other month on the 15th. You'll receive an email notification in advance of being charged. Skip a box or cancel any time through your online account.
Shipping
Shipping is 1-3 day priority. Shipping is flat rate $3 for the continental U.S. and $6 for Alaska, Hawaii, and other U.S. territories. We currently only ship to the U.S.
What Others Are Saying