Get Your Feet Wet & try everything CBD – Hemp Crate #1 CBD Subscription Service offers: Cotton Candy, bath bombs, teas & more…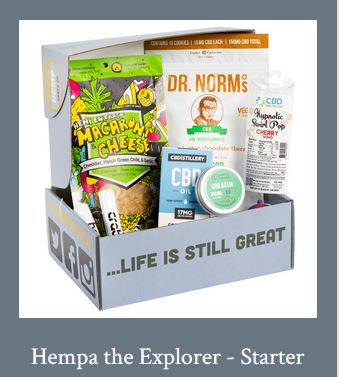 A box or maybe a few boxes, just for you. It's your choice.

Start with the "Hempa the Explorer- Starter.
Yummy treats like; pop rocks, lotions, and so much more! Expect full size and on-the-go items. 4-6 items per box.
Minimum value of $100 per box! $44.99
or maybe…..
You're beyond a starter. Maybe the "PRO Box is for you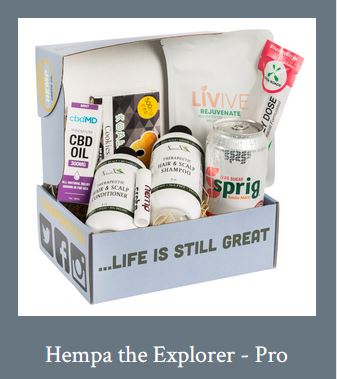 Pro subscriptions offers an average value of $150 each box. This is a bigger
version of the popular Hempa the Explorer box.An an additional 2-3 premium CBD products each box.
Choose this box for maximum product value! 6-8 items per box. $69.99
Your first Subscription Box will ship within 48 hours. Following boxes renew mid month (15th) and will ship the 3rd week of the same month.
Standard shipping cost are: $4.95 for monthly subscription boxes and online store orders. (United States) Orders over $75.00 ship free!
International Shipping costs varies check the FAQ's
Subscriptions automatically renew. Cancel anytime
Sneak Peeks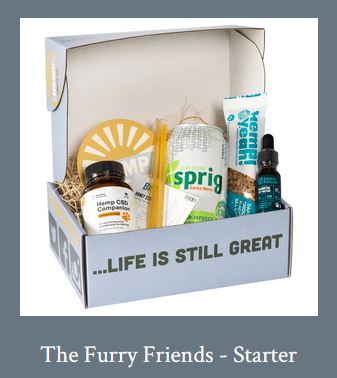 The Furry Friends- Starter

Customize your box for your fur babies. Just give more information at check out. Common items include pet tinctures, treats, and topicals for your pets. This is a companion box, so that means Mom and Dad get a few goodies each month as well! Expect 4-6 items per box. $44.99