From the farm to the consumer, Pharmacist Formulated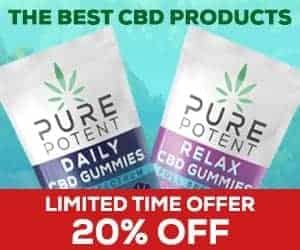 Organically and process naturally. Only the best quality Hemp is used when creating CBD products. Pharmacists, Physicians, Scientists and Food Specialists are dedicated in creating the utmost healthiest tasty CBD products.
---
About Pure Potent
Our line of pure CBD products start with our network of pure Potent growers. they are the backbone of the CBD and Phytocannabinoid extraction Process.
There is only one place Phytocannabinoids naturally occur; and that is the 100% natural cannabis and hemp plants.

We monitor our farms very closely to watch our crops and maintain the highest level of extraction quality control through constant independent third-party
lab testing. Our crops are NOFA (Northest Organic Farming Association) certified.

Pure Potent CBD products are derived from plants grown free of pesticides and harmful impurities making sure we yield the highest quality CBD products. Non-GMO, 100% All Natural CBD Products from carefully harvested Plants proudly grown in the USA. That's the ALL America Pure Potent Way.
Save up to 20% with Subscription
Free 2 day shipping on all orders of $30.00