Award winning monthly kids subscription box delivered right to your door!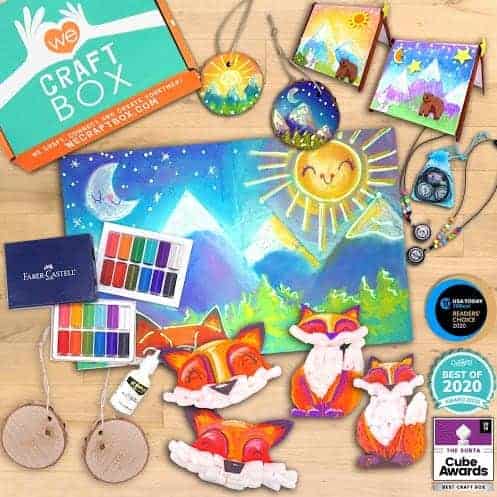 The Great Outdoors (Sneak Peak)
Grab your gear for a Camping trip with some friendly foxes with out Great Outdoors arts and craft kit! In this awesome box you'll get to make: 2 DIY Compass Necklaces, 2 Great Outdoors Camping Tents, 4 DIY Fox Cards, 2 Wood slice Ornaments, 2 Pastel Great Outdoors Posters, New Online Video Tutorials for the crafts in the box. All materials are included and one box can be shared between two crafters.
Order by July 31st to get this box
What a better way to spend time with you kids? Crafting without all the prework!!!
Get 15% Off your 1st Box at We Craft Box! Use Code: CRAFT21 at checkout. Shop Now! Next subscription box ships August 1st
Creative Activities for Kids
We Craft Box is an award winning monthly kids craft kit delivered right to homes for kids ages 3-9. includes a themed story, 4 or more amazing crafts, easy to follow directions, and all materials included, that can be shared between 2 crafters, we're helping busy families unplug from the screen and connect though creativity!
All materials included (except for scissors) can be used between 2 children!
Terrific gifts for kids – curated for ages 3-9 years
Creative, imaginative, and artistic activities for the family.
Send as a gift! The first gift box is delivered with a personal message from you!
Next SUBSCRIPTION BOX will ship on August 1st!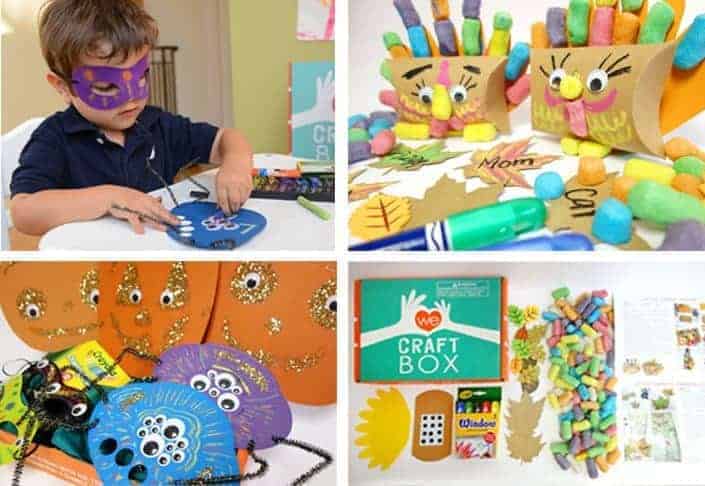 Your monthly craft kit arrives the first week of the upcoming month. You may Cancel at any time – Refunds available for any unshipped product. Subscriptions renew the 11th of the month. All plans will auto renewing unless "this is a gift" is selected at checkout. Gift orders will not renew.
Plans for all levels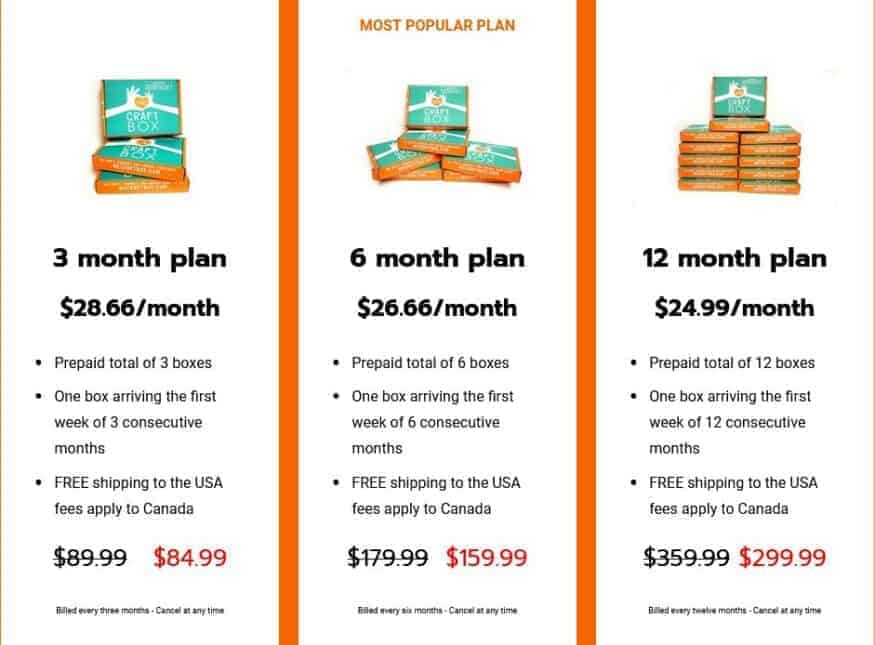 There is also a "Month to Month" payment plan for $29.99 a month
Your subscription boxes arrive the 1st week of the upcoming month. But don't worry! You can add a single box to your order that will ship right away to get you started!