About Little Passports
Little Passports creates products that encourage children to learn about the world through monthly subscriptions, educational toys, and popular characters. They've delivered over 4 million packages to date, all of which were created in collaboration with professional educators, PHDs, and award-winning writers and designers.
Subscription Boxes
A new package will conveniently be delivered each month to your child's door or mailbox. Through a variety of projects, activity books, full-color magazines, stickers, and trading cards that are suited for each child's age, each kit encourages exploration and discovery.
Educational Toys & Activities
Ages 3 to 5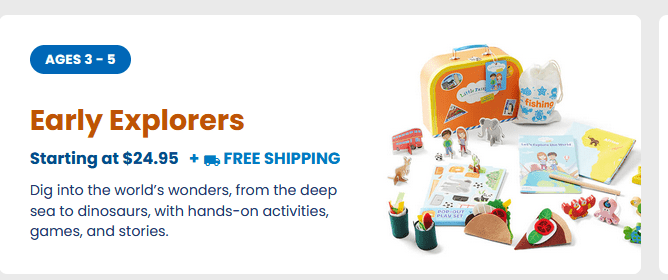 The first delivery comes packed with everything they'll need for the very first adventure:

Adventure in the breathtaking Amazon rainforest in your first month. You'll get:
Pop-up playset with lift-the-flap surprises featuring fascinating animals in the rainforest's four layers
Rainforest Romp—Have a blast launching foam animal disks into a giant kapok tree!
3-D pop-out macaw, jaguar, emperor tamarin, and poison dart frog to use with playset
Matching game, maze, and other activities filled with fun rainforest facts
Educational Toys & Activities
Ages 5 to 8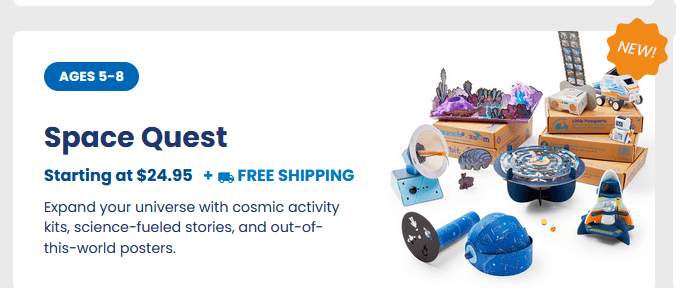 Subscriptions inspire the young minds.

To ensure that Adventures continue without a break, all subscriptions renew automatically. – cancel renewals anytime
All prices in US Dollars