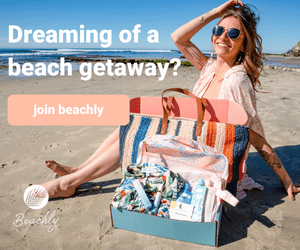 Coastal, sunny sensations all year long with Beachly! Every season, it is our goal to bring positive energy, beach elegance, and a dash of aloha to your front door. A selection of our favorite beach brands, with inspiration from Hawaii, California, Bali, and more, are carefully chosen for each box. It's time to display your seaside side with Beachly's assistance.

Choose 6 of your favorite things for a total retail value of up to $475 when you customize your box after checking out. Please be aware that the availability of the items shown may vary.
WHAT'S INSIDE THE BOX?
Apparel & Accessories
Jewelry
Beach Essentials
Coastal Home Decor
Skin & Hair Care Products
Healthy & Active Living
Opps! Spring Box for MEN. Can't forget about our Men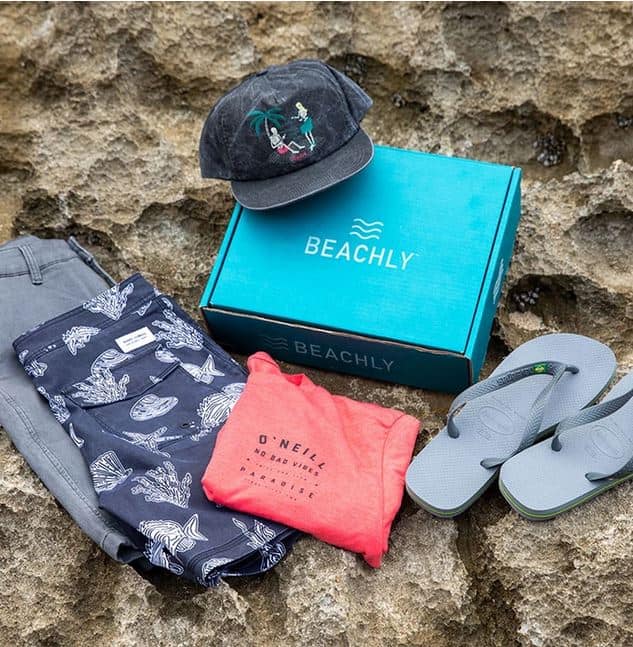 Check out our men's Surf Subscription Box at Beachly
A box of beach-inspired apparel and accessories delivered 4x per year. $180+ retail value inside each box. The good vibes are free.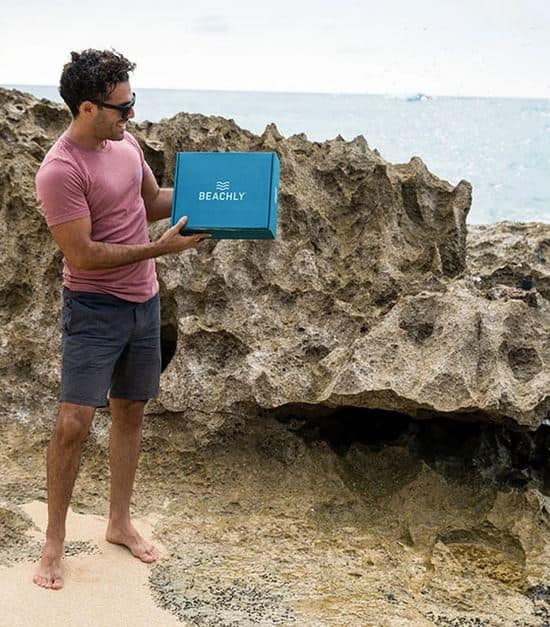 WHAT'S INSIDE THE BOX?
Tees
Boardshorts
Shorts & Pants
Sandals
Button Downs
Hoodies & Fleece
Hats
Good Vibes
Take a peek in side of Beachly. Subscribe to find out more about these boxes!