At KidStir Cooking kits for children that bring families together
Whether you want to instill a passion of cooking in your children or help them gain confidence in the kitchen, KidStir kits provide what you need.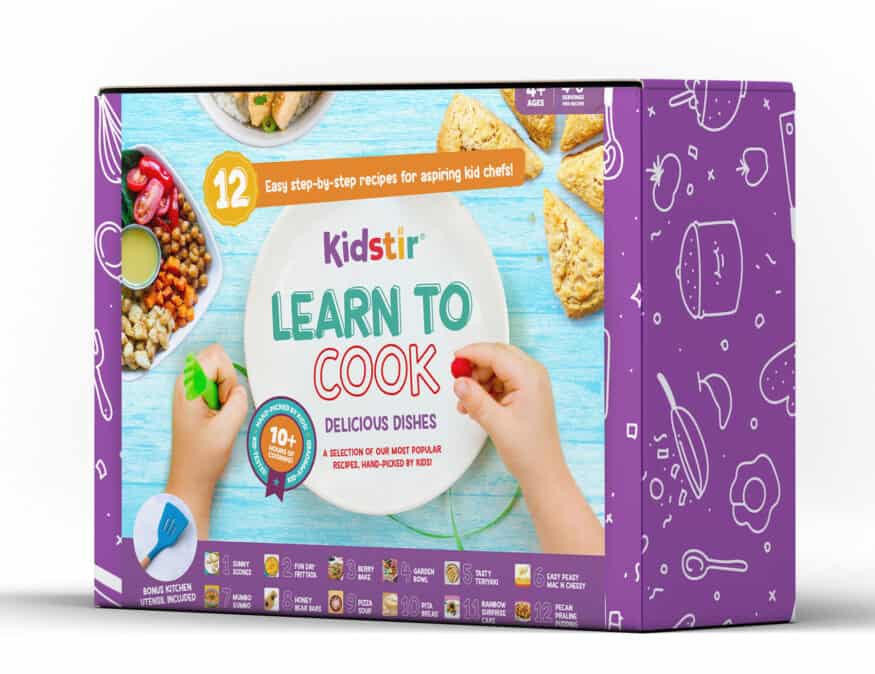 With the most popular recipes of all time at Kidstir, you'll have more than 10 hours of hands-on cooking pleasure! Aspiring junior chefs will roll up their sleeves with 12 delectable, kid-friendly recipes hand-picked from our most popular cooking kits in this deluxe cooking and baking kit. From Sunny Scones to Pizza Soup to Tasty Teriyaki Chicken to Rainbow Surprise Cake, learn how to cook it all! While whisking, sautéing, and other kitchen tasks, your children will learn about entertaining kitchen science and fascinating food history. They'll also learn simple tips and tactics to ensure that their handmade meals are always great! A Splendid Spatula, shopping lists, and more are included in this set.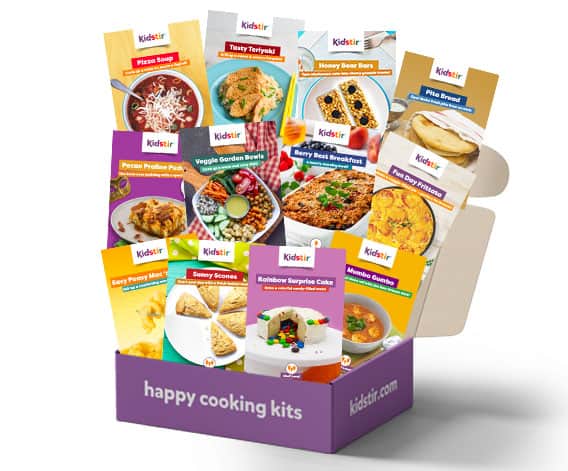 Is Your Belly Hungry for more?
Subscribe to our cooking kits! Teach your children fundamental culinary skills and give them confidence in the kitchen.
Monthly Kit Includes
3 exclusive recipes
Quality cooking tool
Foodie Fun magazine
Achievement stickers
Wordstir family game
Shopping list