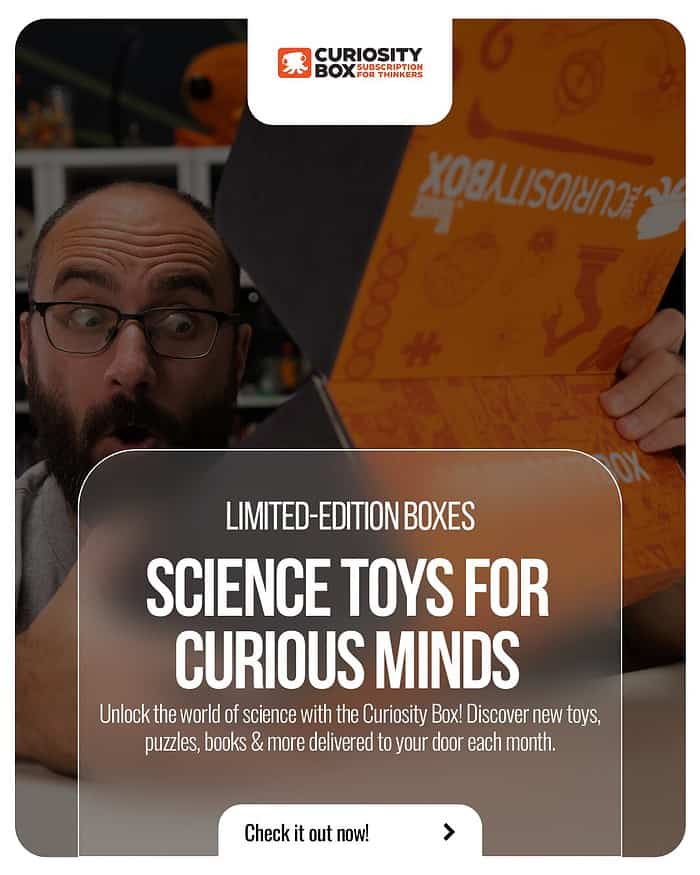 Curiosity Box By Vsauce, The first subscription service for thinkers. For people who are curious about science, we offer high-quality toys, experiments, and memorabilia that are sent to your door four times a year. Quarterly and Annual subscription are offered. Quarterly Plan is $60.00 per quarter, Annual Plan is $220.00 savings of $20.00 A portion of the proceeds from each Curiosity Box is donated to Alzheimer's Research as part of our mission to improve brain health. Curiosity Box subscriptions have raised over $100,000 in the fight to cure Alzheimer's disease in our lifetime… We're only getting started.
Vsauces's Favorite Science Toys Delivered to your Door- $100.00+ Value Starting at $55.00
Vsauce has become the most popular science education network on YouTube, energizing a community of Earth's most inquisitive minds with videos spanning science, math, and the human experience – and now that zeal for discovery is being transferred from the screen to your hands.